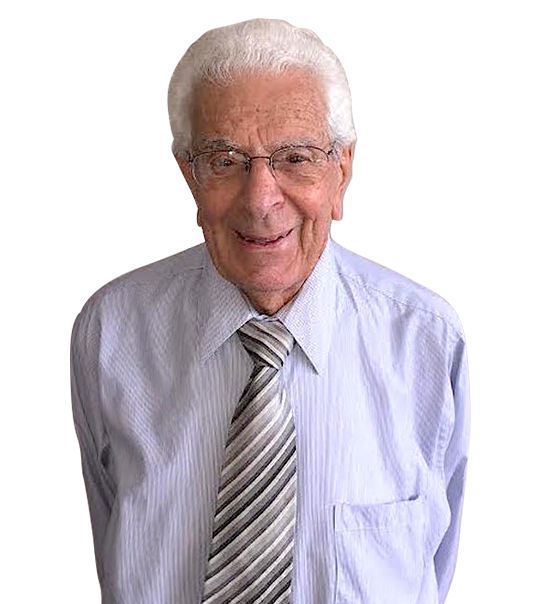 ERNESTO
GUIGLI

, Founder

Originally from Boccassuolo, Ernesto Guigli studied at the trade school "Fermo Corni," in Modena. In 1944, during the Second World War, he participated in the Italian Underground resistance, landing him as a prisoner of war in Dachau. He was later transferred to a farm where he labored until the war ended.

Upon returning to Boccassuolo, Ernesto was offered sponsorship by his mother's first cousin, Domenic Bernardi to work for the D.M. Bernardi Company in the United States. Accepting the offer, Ernesto lived in the United States just 16 months before being drafted by the United States Army for service in the Korean War. Honorably discharged as a Sergeant in December of 1952, Ernesto returned to work for the D.M. Bernardi Company while studying at the Franklin Technical School, Framingham MA.

Ernesto's strong technical background soon earned him the position of Master Mechanic for D.M. Bernardi.

In 1954, Ernesto returned to Italy and married Maria Cuoghi of Sassuolo, Modena; resettling in the United States shortly thereafter. After his return, Ernesto joined the Union of Operating Engineers (Local 4) while he continued to work for the D.M. Bernardi Company as Master Mechanic.

Following Mr. Bernardi's death in 1966, Ernesto left the D.M. Bernardi Company and purchased his first bulldozer, a Caterpillar D8H founding Ernest Guigli and Sons, Inc. With a committed approach to customer satisfaction, the company experienced immediate success as an equipment rental firm.

With nearly 25 years of experience in his own business, and 45 years in the industry, Ernesto retired in 1990 as President and C.E.O. until his death on January 25, 2018. Ernesto continued to reside in Wellesley, Massachusetts participating as an active member of the Wellesley Rotary Club. A three time recipient of the Paul Harris Award, he also continued to serve as the Chairman of the Board until his death in January of 2018.