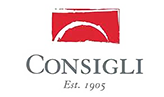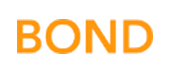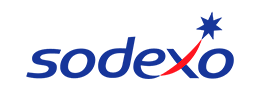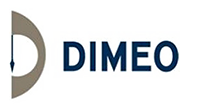 Matt, It was recently announced at our quarterly safety meeting that your Company posted outstanding safety statistics for the quarter. I would like to congratulate you and your teams and extend our thanks for supporting a safe work environment on our projects. Safety is part of our culture. We sincerely thank you.


As highway superintendent for twenty years, I can unequivocally and without reservation recommend Ernest Guigli& Sons, Inc., as being the most outstanding construction firm that I have ever had the pleasure with which to work. Their equipment is always in excellent working condition and their knowledge of the construction industry is excellent. They are reliable, professional, and most cooperative.

They performed with skill, expertise and diligence and showed consistently good progress on the job. They deserve our thanks and appreciation.

We appreciate the professionalism displayed by you and your company. The schedule was able to be maintained thanks, in large part, to your work.

Great job today. Our client is very happy and I would like to thank all of you for putting in the extra time and effort for the Owner in order to alleviate their concerns. Keep up the good work and Thank you.

I was very impressed on how well you and Robert presented yourselves. I know that I have heard only good things about Guigli's performance on the Site work.

I have enjoyed working with you and have heard nothing but great things about the way your crew works.

You're welcome…pleasure doing biz with a pro!

As I've said before, I enjoyed working with you and Matt. I will continue to be an advocate for Ernest Guigli & Sons. It was a pleasure to know you both. Hope to continue this relationship.

I have had many conversations with our purchasing department about your company and this job, all positive. Wish you luck.

You guys do great work and you have an impressive company. We hope to do much more with you in the future.

Thanks and all the best to you as well. I miss working with you.

I already like these guys. Thanks!

Thanks for starting my day with a laugh and thank you for tracking this down for me on your vacation!

To say he loves you is an understatement. He literally wouldn't stop talking about how awesome Guigli was to work with on the project.

Nice to meet you both as well. We certainly appreciate all of your efforts at Joint Force HQ and look forward to continuing to work together on future projects. You run a very professional business and your workmanship is first class.

Just wanted to let you know the stabilization work came out great and I appreciate the efforts. Looks good!

I certainly would like to work with Guigli again.

Easy to work with you guys.

Thanks for your help with the exploratory work. Your crew did an excellent job and we appreciate it.

They were very pleased with the decision to accelerate that work. Good work to you and your guys.

While I recently took over the relationship, I can tell you that it is highly valued; the company and the family are both held in very high regards.

The Wyeth BioPharma buildings J & K project was completed successfully on time and under budget. The success of this project is a direct result of your proactive participation and results oriented initiative; we were able to deliver this project to the Owner's complete satisfaction.

Thank you very much for all of the work you guys have put in place out here. You have made our lives much easier in your willingness to work with us and always being available.